TEAM
---
Development Partners
Vaya Development
Developer (M/WBE)
Vaya Development ("Vaya") is a real estate development firm focused on making high quality equitable and sustainable living environments attainable for all New York City residents. Founded on the belief that targeted investment can transform communities, Vaya's core mission is to preserve and create affordable housing that creates a positive impact on communities and people.
As a 100% Latina and woman-owned business and an NYC-certified M/WBE, Vaya is dedicated to increasing the representation of women and minorities within the real estate industry and fostering equitable and inclusive business practices. Each of our initiatives and investments are designed to create economic opportunities and benefits for locals and communities underrepresented in the real estate industry.

Ascendant Neighborhood Development
Developer (Non-Profit)
Ascendant Neighborhood Development Corporation ("AND") is a non-profit developer based in East Harlem with extensive experience developing, rehabilitating, and preserving affordable housing and senior affordable housing in New York City. Founded in 1988, AND has helped to rebuild the neighborhoods of Northern Manhattan that had been devastated by decades of disinvestment and population loss. AND has worked with housing agencies at the city, state, and federal level, private lenders, and Enterprise Community Partners to finance the projects in its portfolio. AND has developed 677 units of affordable rental housing through rehabilitation and new construction, and an additional 127 units of mixed income assisted living housing.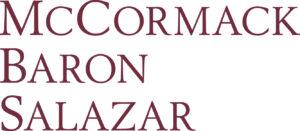 McCormack Baron Salazar
Developer
McCormack Baron Salazar ("MBS") is one of the nation's leading affordable and mixed-income housing developers and over the past 48 years has closed 221 projects with development costs in excess of $4.8 billion. These efforts have led to over 24,300 housing units and 1.6 million square feet of commercial space. This success is driven by the skill and expertise of the team and the level of thought and planning that goes into each project.
MBS developments are built upon an equity framework that is premised on the principle that thriving communities are ones in which all residents, no matter their economic capacities, are afforded equitable living accommodations and amenities. Each project is approached with this guiding principle in mind and with an abiding respect for the many constituent voices that comprise the communities served. MBS' goal is not simply to build housing, but to transform a community and empower residents.
---
Property Management Partner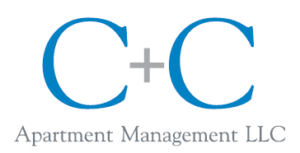 C+C Property Management
Property Manager
C+C Apartment Management ("C+C") is a full-service real estate management company specializing in affordable housing. We manage the day-to-day operations of approximately 21,000 affordable residential apartments throughout New York City.
C+C's mission is to provide exceptional property management services that meet the diverse needs of our various constituents, which include our residents, the local community, government and financing agencies, and property owners. Meeting our objectives requires careful attention to detail, constant monitoring of the properties, and a commitment to being responsive to the needs of our clients.
We pride ourselves in providing our residents with clean, safe, and well-maintained housing, while also providing owners with a full breadth of management services to improve and enhance and resident relations and experience.
---
Construction Partner

L+M Builders
General Contractor
L+M Builders Group (Builders), has experience in the most complex construction projects—from conceptual planning through design, value engineering, construction, and finally to occupancy. L+M Builders Group has built and renovated thousands of residential units and hundreds of thousands of square feet of commercial space throughout the New York metropolitan area.
L+M Builders Group has a team of approximately 50 professionals that include engineers, project executives, project managers, project supervisors and expeditors. L+M Builders Group has renovated and preserved over 10,000 units across 350 buildings. The group has also built new construction developments, as well as transformed abandoned and unsightly buildings into attractive, affordable multi-family dwellings. Projects involving landmark buildings have been restored with faithful attention to historic detail.